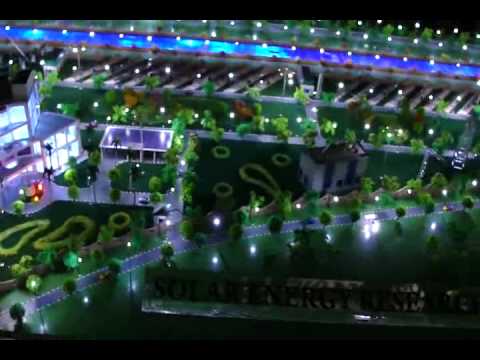 ---
BHARAT SOLAR ENERGY PROVIDES SERVICES FOR SOLAR POWER TURNKEY SOLUTION CONTRACT FROM DESIGNING TO COMMISSIONING under Solar Energy Asset Management: We, at BHARAT SOLAR ENERGY, are partnering with Foreign Investors can get you INVESTMENT for Solar Plants across India upto 1000 MW as well as Foreign EPC Partner, Global Branded Company's Solar PV Modules across India as a Master Distributor for bulk order. Also we provide Project Management Commissioning, Solar PV Installation, Designing of Solar Power System & Solar Panels Set-up, Solar Panels Installation and Maintenance Services across India. We have Solar Panels Engineers & Solar Installers in-house who will implement your project for installing Solar Panels Products at your property. Our Solar Technicians and Electrical Engineers will help you to execute your Solar Power Projects at any location in India.
BSE Solar Power Plant Turnkey Solution in India included EPC and Investment: Once there is a PPA Contract in place with the Govt or any other Energy Buyer at a fixed rate for the purchase of produced solar power, we can then provide you Erection, Commissioning, Solar Panels Turnkey Solution including full investment with Bharat Solar Energy's world-class EPC partners & investors and the complete Solar Plants will be built immediately with the most modern UP-TO-DATE Solar Technologies.
Bharat Solar Energy - Indian Solar Panel Company in Kolkata provides fully packaged installation, Support, maintenance, repairs and management services for solar panels across India.
We have developed a fully trained in-house facility for training Solar Panel Engineers and Support services staff in Kolkata, Delhi, Mumbai, Chennai, Hyderabad, Bangalore, Ahmedabad, Chandiagarh, Ludhiana, Jaipur in India that helps in implementation of Solar Power Projects in India, and installation of Solar Panels at all Indian locations.
Installation and support services
consist of several solar devices including panels, lanterns, cookers, water pumping system etc.We also undertake the management of large scale projects covering deployment and maintenance of several solar devices with a dedicated team working on the project management and installation services.
This course will provide an overview of the basic PV system applications, primarily focusing on off-grid systems. The goal of the course is to create a fundamental understanding of the concepts necessary to work with off-grid PV systems including system components, site analysis, PV module criteria, mounting solutions and commissioning. The course will also cover the basics of a Small Rooftop Solar power system, wire sizing, etc.
Eligibility: M.P. Pass, H.S. Pass, Vocational Training on Electrical/Electronic
Course Duration: 3 Months
Course Fees: INR 9,000/=
Career Opportunities: Trained students can get job as an installer of PV system, can setup own solar business.
BHARAT SOLAR ENERGY PV SOLAR POWER PLANT TECHNOLOGY, SOLAR
SYSTEM DESIGNING AND INSTALLATION COURSE:
PV Solar Power Plant Technology: standards and industry best practices to residential & commercial solar electric systems to ensure safe, compliant design, Solar System Designing and Installation, Solar Park Management, Operation & Maintenance Services. This solar training workshop builds upon the core concepts of PV Solar Power, expanding them to address larger and more complex PV systems.
Eligibility: B.Tech/B.E., Diploma in Electrical/Electronic/Mechanical/Civil, ITI, B.Sc, BBA, MBA
Course Duration: 6 Months
Course Fees: INR 16,000/=
Career Opportunities: Trained students can get job as an engineer/site-engineer of PV system, Service Engineer, Area Manager, BDM of PV System.